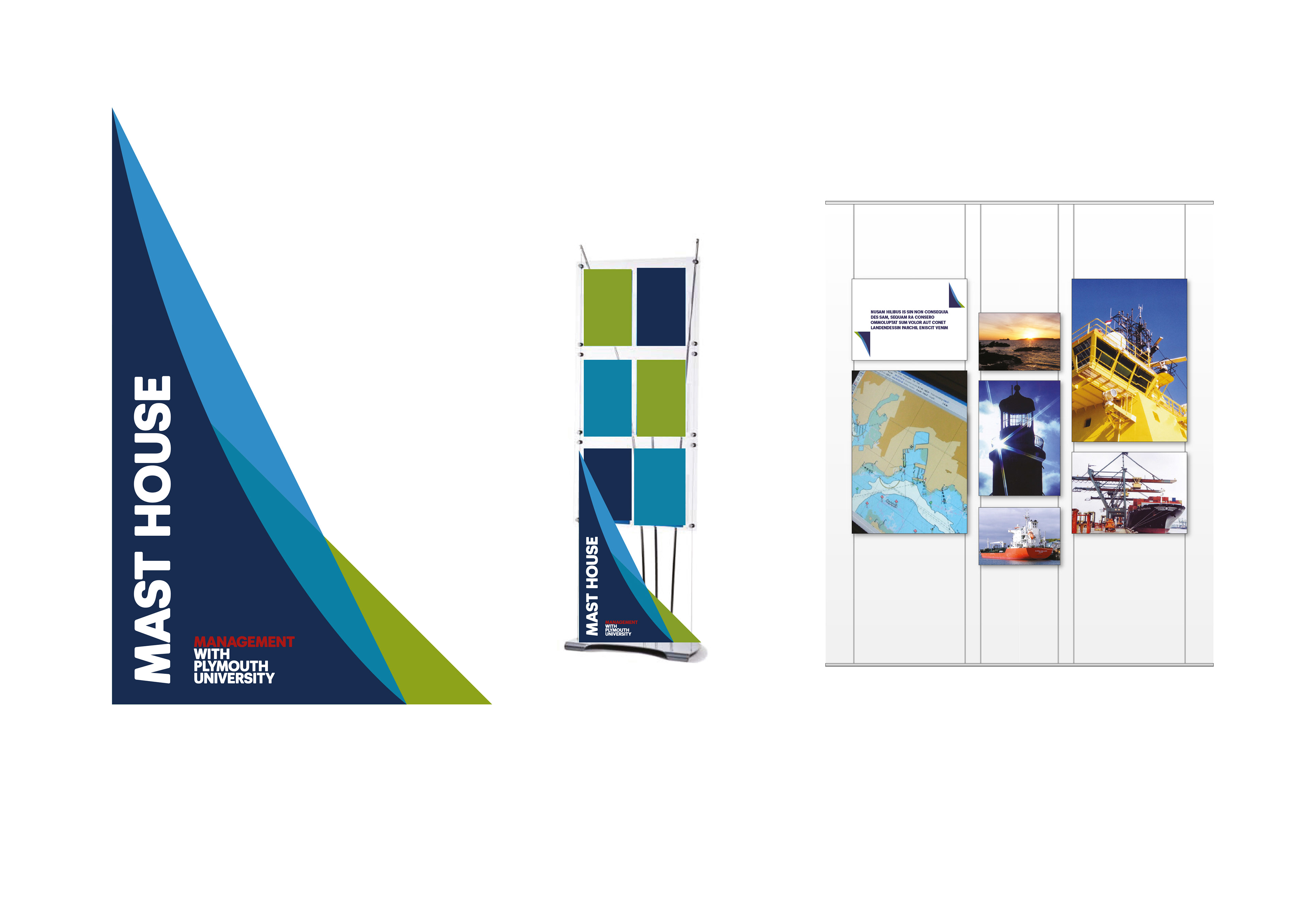 UNIVERSITY OF PLYMOUTH
The Mast House is home to Plymouth University's Postgraduate Business School - situated at Sutton Harbour it sits on a site of major historic significance.
The brief was to create the newly acquired building's identity and interior design concepts - enhancing the space with uplifting and inspiring imagery. For me the highlight was the infographic timeline that ran the entire length of the main stairwell, referencing key points in the area's history. Large wall graphics depicting four port cities – Colombo (Sri Lanka), Boston (USA), Geneva (Switzerland) and Shanghai (China) – were created as visual references to the University's links with global trade and economics.
"Toucan's visual interpretation of the Mast House project is truly inspirational. They have realised the ambition and created an open and energetic space which cleverly uses visual effects to 'frame the world' and connect us holistically to our marine environment – the vibrancy of the colour and imagery blends seamlessly with the informational purposing of the interior."
Dr Hilary Duckett - Director of Plymouth Business School
Toucan