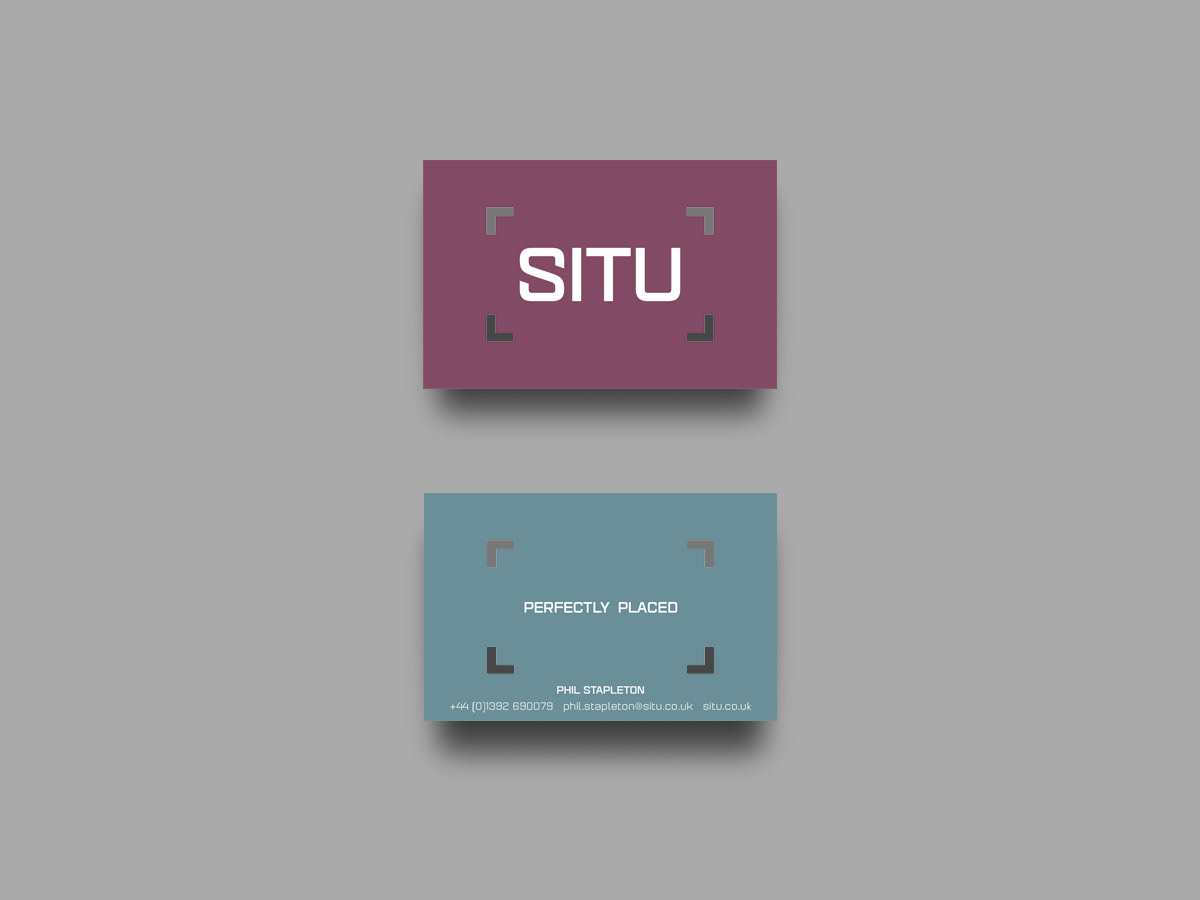 SITU (Previously known as Room B)
SITU has a global network of serviced apartments, corporate housing and extended stay aparthotels offering a unique and trusted accommodation resource.
The brief was to rename and brand this serviced apartment provider with a contemporary and strong look. We worked closely with key personnel from the business and marketing consultant Susie Hudson in a series of workshops designed to reveal the company's values, purpose and proposition. This invaluable input then helped guide the creative naming process and influence the final look and feel which was applied to business stationery and various promotional items.
The rebrand won SITU the 2016 Industry award from the Association of Serviced Apartment Providers. The winning comments for SITU's submission from the ASAP judging panel were: "a highly professional and brave rebranding programme displayed a high level of in-depth analysis"
"

Hannah was retained as part of a team which undertook a rebranding project for one of my clients. Her work was outstanding; imaginative, thoughtful and clever. The overall project has since been shortlisted for an industry marketing award - a suitable accolade reflecting Hannah's input.

"
Susie Hudson- Management Consultancy
"I worked with Hannah during our companies re-brand from Room-B to SITU. Hannah helped us to formulate our ideas and around not only the ultimate look, feel and messaging for our logo and brand identity, but went above and beyond with a cool and objective view on the decision on the shortlist of new company names. Hannah's pragmatic approach, combined with cutting edge designs undoubtedly led to the successful re-launch of our company as SITU and I cannot recommend Hannah highly enough as a designer."
Phil Stapleton - Managing Director at SITU