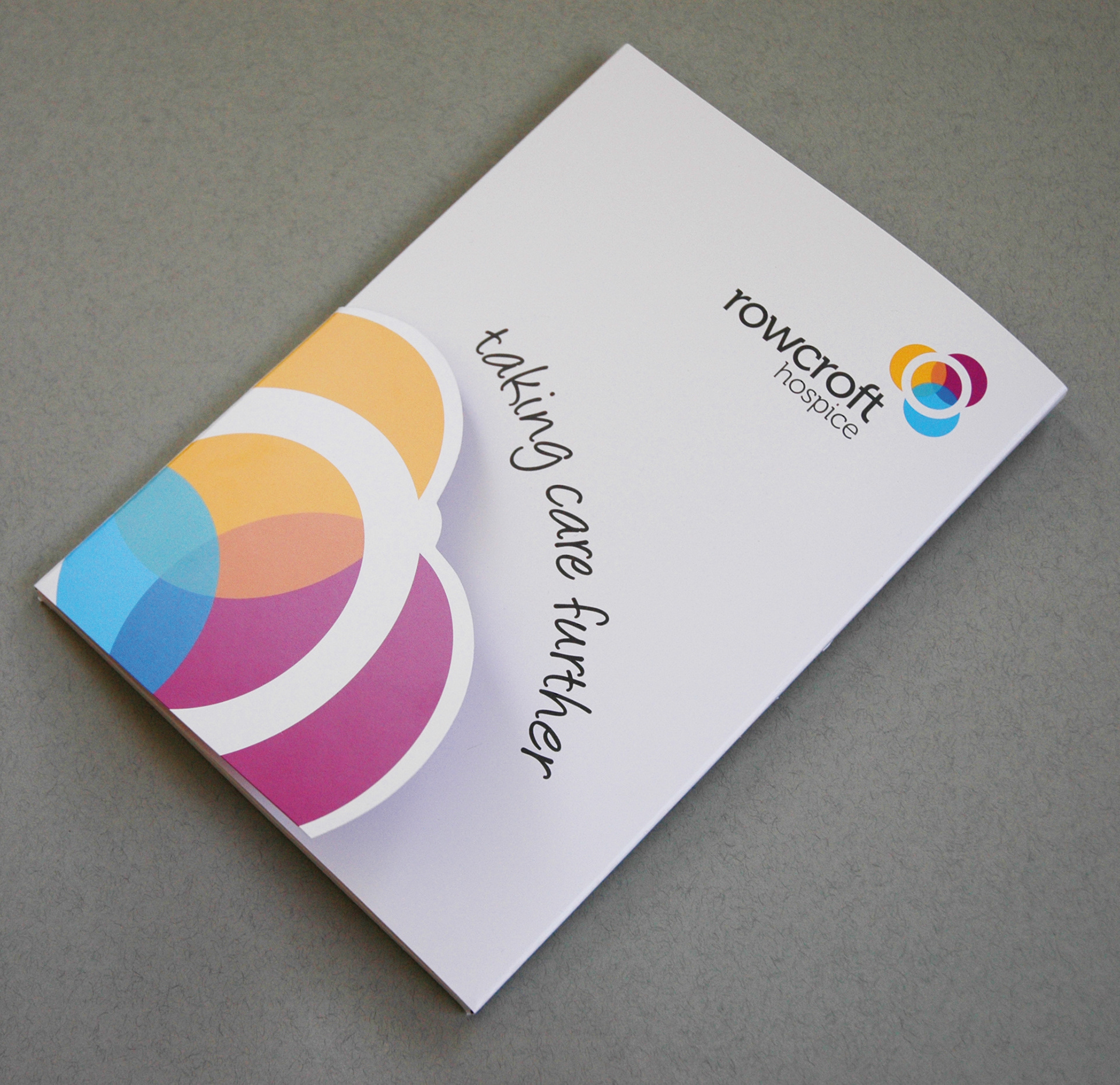 Rowcroft Hospice serves the people of South Devon by providing specialist care to patients with progressive, life limiting illnesses.
The project was to rebrand the Rowcroft Hospice in order to help protect its future and the valuable work it does for families across South Devon. As, the then, Chief executive Giles Charnaud explains "The decision to rebrand was taken because the recession was forcing charities to evolve and become much more business-like in order to continue their success."
Brand workshops were held with key stakeholders from across the organisation in which we: defined key brand values, reviewed existing brand collateral and tone of voice as well as agreeing a new 'mission statement'. This thorough research and information gathering was invaluable to the creative process that followed. Once agreed the brand was then rolled out across a great range of media including: a number of sub-brands, stationery, brochures, patient information, vehicle livery, uniforms, a new way-finding system, website and newsletters. As part of the rebrand I also managed the transformation of all 13 Rowcroft charity shops - including all internal and external signage, point of sale, targeted messaging and even price labels. 
"I worked very closely with Hannah for a number of years, namely on a large rebrand project. She took the time to understand the organisation, our opportunities and challenges and in a short space of time had gained valuable insight and built strong relationships with key stakeholders. She is intuitive, passionate and incredibly dedicated to her work. As well as being a fantastic and talented designer, she is also a very strong project manager. On a more personal level, she brought fun and energy to our meetings and this never failed to rub off onto the wider team. I hope to get the chance to work with Hannah again in the future."
Rachel Cayzer-Bell - Associate Director of Marketing & Communications at Rowcroft Hospice
"Hannah worked with us on the Rowcroft Hospice rebranding project. Incorporating everything from consultation to design and implementation, the project was vast and Hannah, along with her team at Toucan Design handled everything with comprehensive knowledge and a terrific understanding of the charity and it's long term aims. As a result, the rebranding was a huge success and implementation was achieved without a single hitch! I wouldn't hesitate to employ her services again in the future." 
Laura Murch - Communications Officer