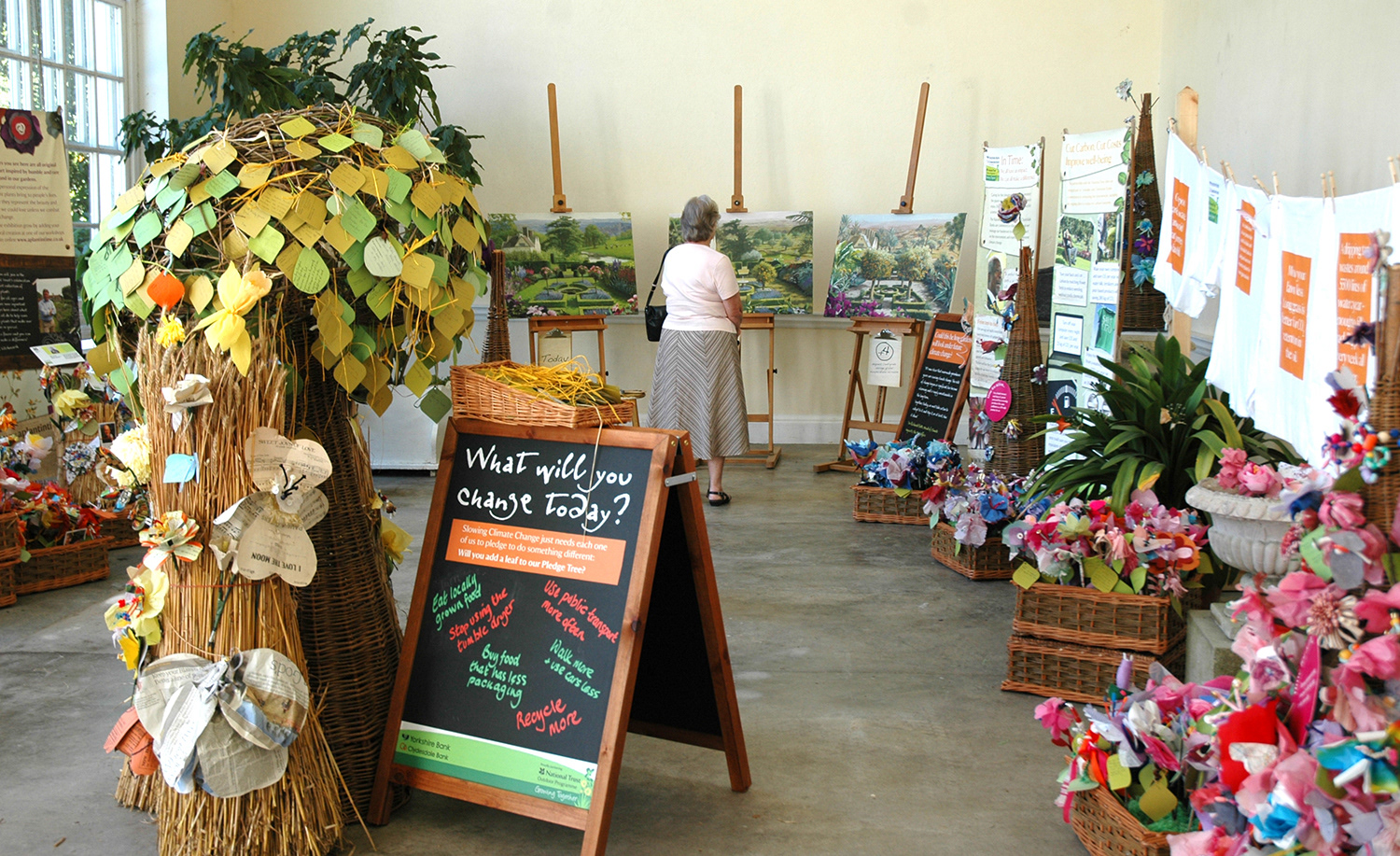 A Plant in Time - a growing exhibition
The brief was to create a public exhibition to raise awareness of how climate change might affect the National Trust gardens in the future. The exhibition had to be easily assembled and scalable as it toured around the various 18 properties. Every aspect of the exhibition had to be sustainable, recyclable or reusable so that when the exhibition finished it could be completely dismantled and repurposed - meaning nothing would end up in landfill. 
Visitors were encouraged to engage with the exhibition through workshops making brightly coloured paper flowers and by affixing their own green pledges to the pledge tree at the centre of the space.
​​​​​​​
The exhibition won 'Best Green Event' at the International Green Awards as well as receiving an IVCA Clarion Award, which recognises best practice in communicating the importance of corporate social responsibility, diversity, sustainability, community development and health.